Delivering a Message of Safety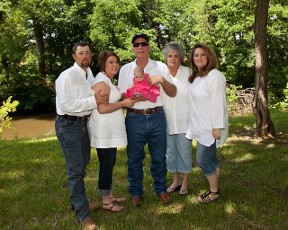 Tony believes leadership is best shown by example. He shares his thoughts on safety as well as leadership in the workplace, at home and through everyday life. Tony models his personal philosophies at home, church, and in the community.
With the help of a leader dog, Rudy, Tony was able to continue working his 125 acre farm. He feeds the dogs and cows every day and even artificially inseminates some of his cows. Life's journey is not always easy, but Tony's attitude is great! He has let life's difficulties make him better, not bitter.
Tony's message about Safety and Leadership is compelling and passionate. He & his loving wife, Cheryl, travel the country as well as Canada, in hopes that Tony's story does not become someone else's story.
Let him share his message with you.
A Non-Profit Corporation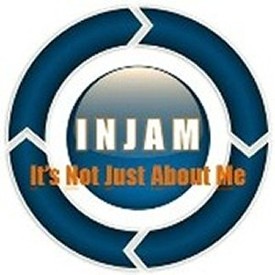 After Tony began sharing his story with so many others, he & his wife, Cheryl, decided to turn their story into a non-profit corporation, INJAM (It's Not Just About Me).
INJAM is dedicated to providing scholarships to high school Seniors who have overcome physical, mental, or emotional disabilities. It also helps to fund local charities and mission work in and out of the United States.